We want to share with all of you a series of personalized products at the Cullera Lighthouse. A way to have a memory of our area and its link with the Mediterranean landscape.
---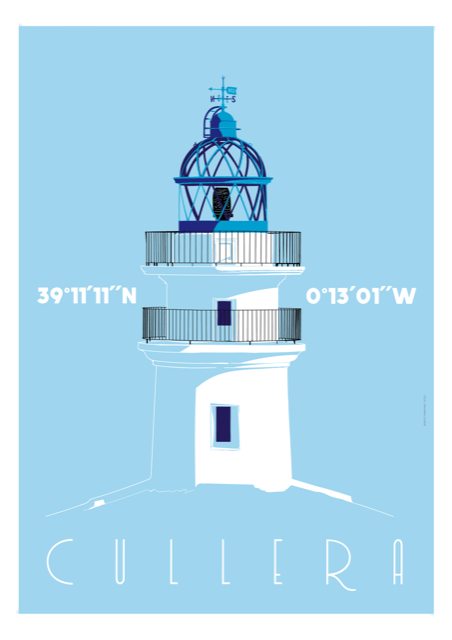 Faro Poster
A sheet designed by the illustrator Roberto Hernández (Atado a un lápiz) with the silhouette of the Cullera Lighthouse together with its geographical coordinates. The sheet combines the colors white and navy blue on a light blue background.
Digital printing on Mupi paper in hight resolution.
Measurements: 60 x 42 centimeters.
---
---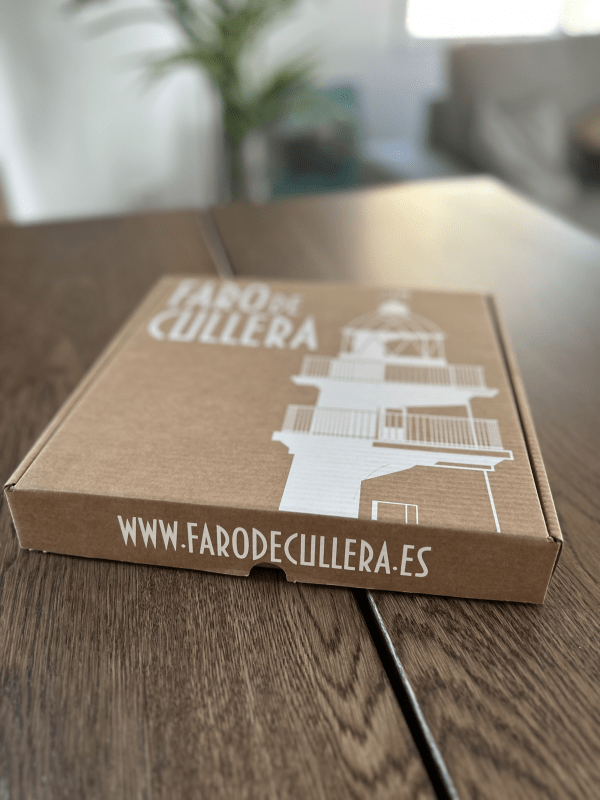 Surprise with a good gift.
Enjoy!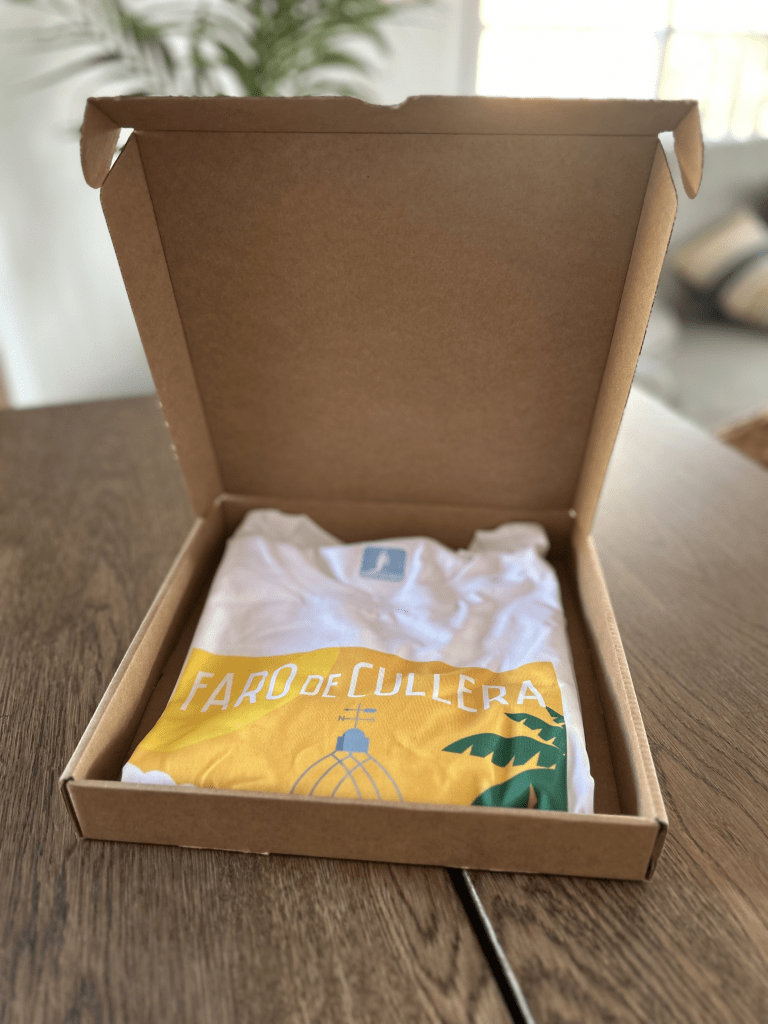 ---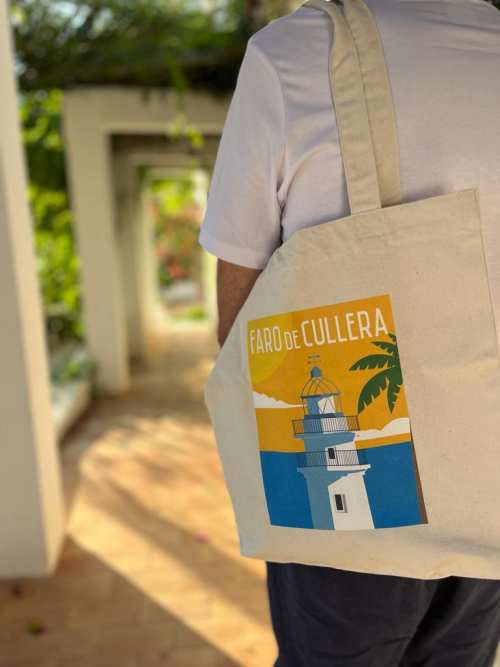 Tote Bag Lighthouse
Our Tote Bag Lighthouse is ideal for carriying your things.
---
I don't want to buy online
Do you want to order by mail?
---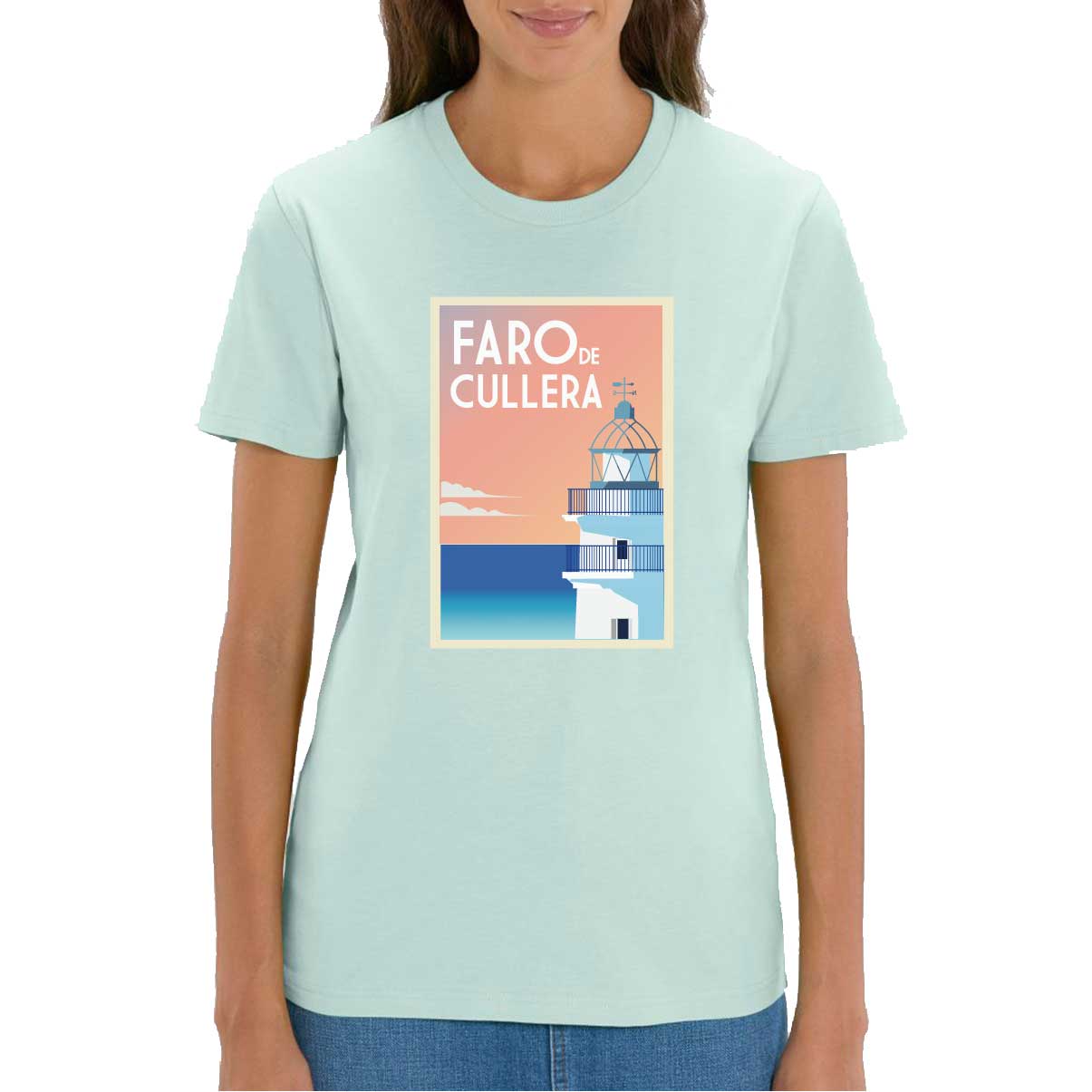 Vita Caribbean
The Vita Caribbean T-shirt has the appropriate pastel colors for summer.
---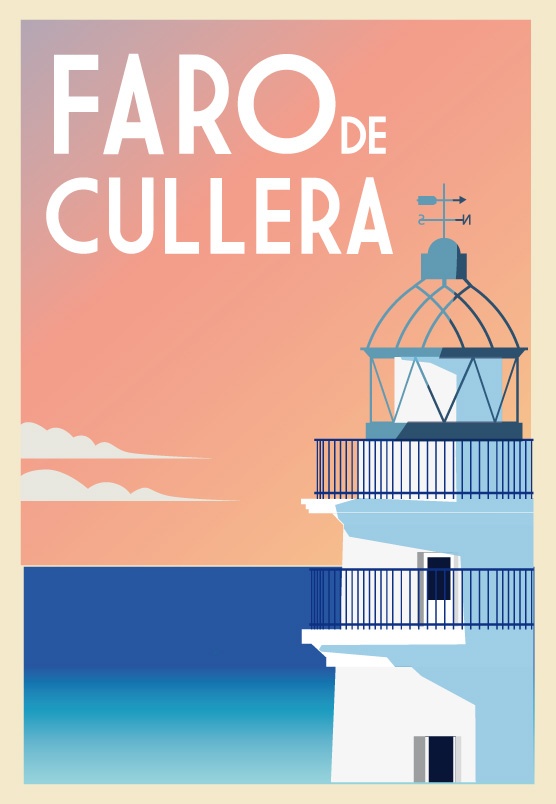 Posters
We have a a selection of posters with illustrations set in the Cullera Lighthouse.
---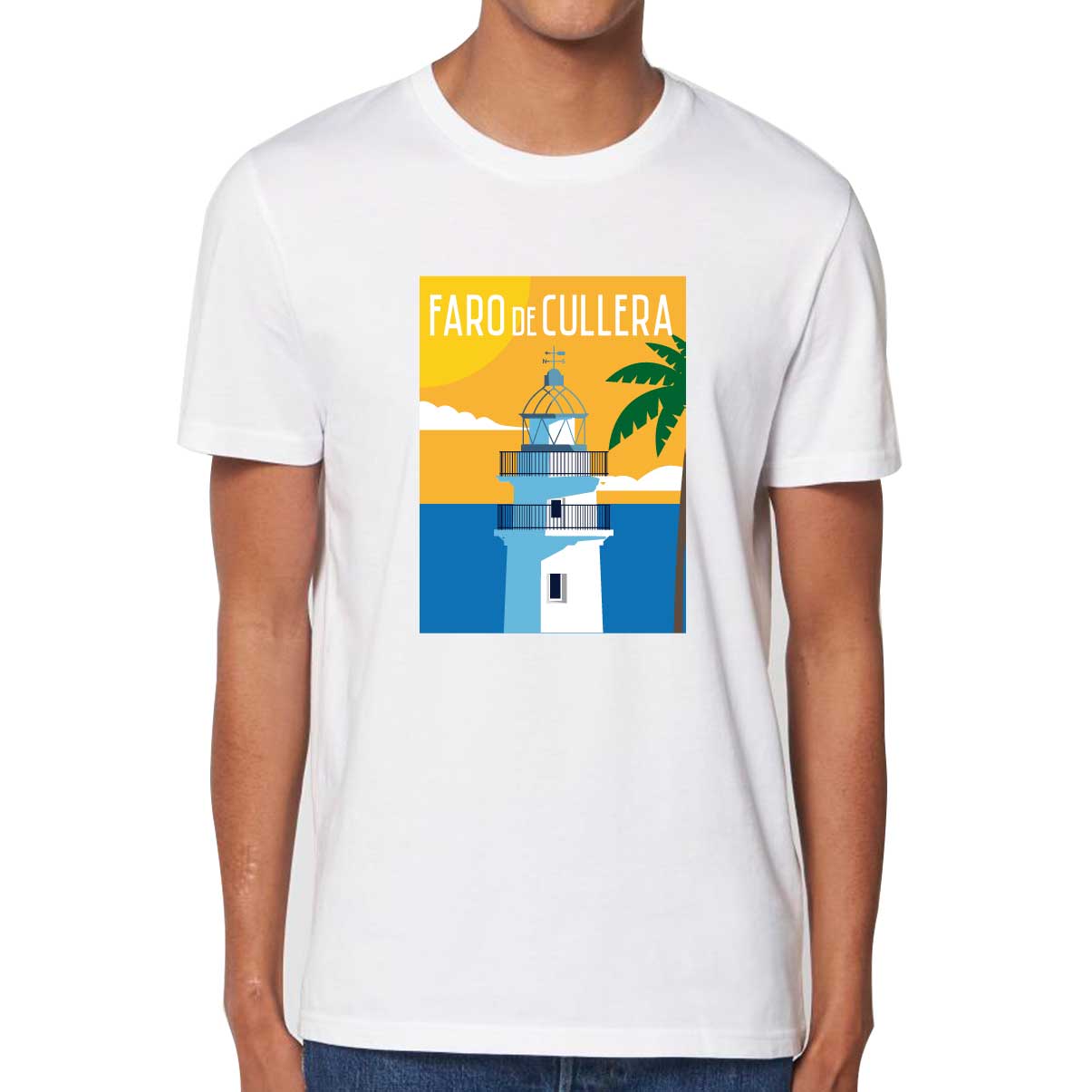 Lighthouse Palm T-shirt
Evokes the style of early 20th century art deco tourist posters.
---
Customer Support
Do you have any problem?
---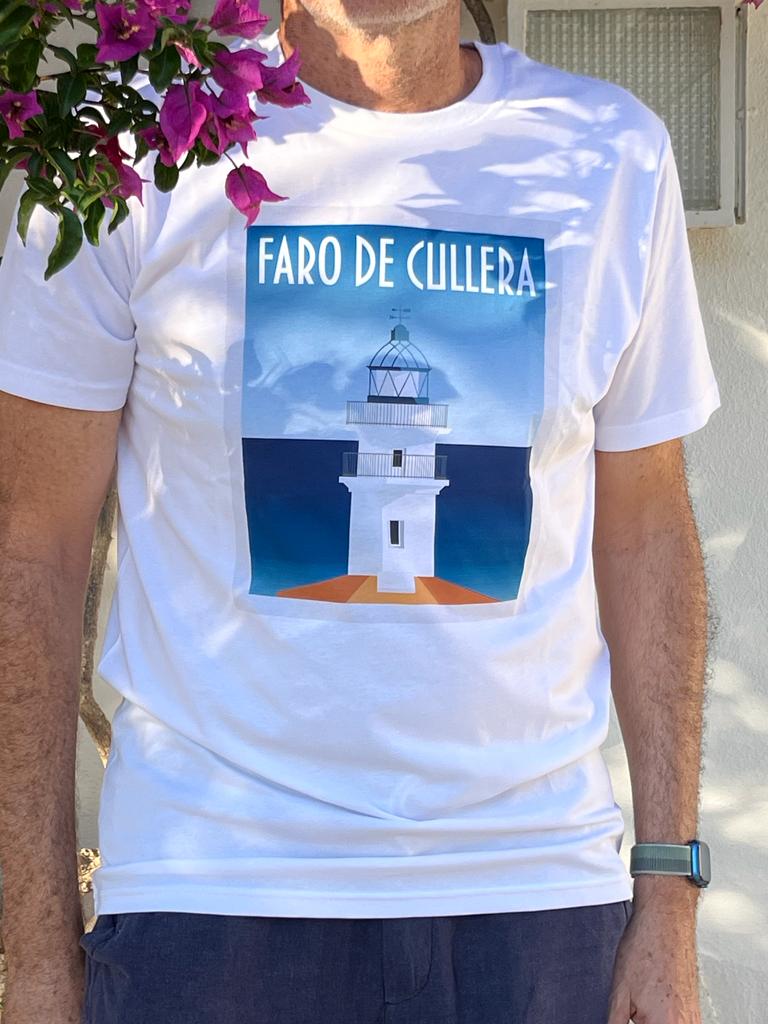 The Far Blanc T-shirt
The Far Blanc Shirt shows the light and colors of the Med Sea.
---